Don't go it alone. Find at least one friend to bar crawl or enjoy the midnight champagne toast or invite friends over to the house. Whatever you do if you plan to drink try not to become too intoxicated because no one wants to be that trashed girl in a meme circulating crisply to welcome in 2019. Don't be that guy either. 
---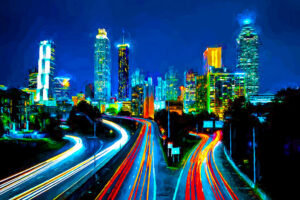 Enjoy the night but carry a coat or jacket no matter what the weather says. If you plan to be outside late, when it gets much cooler than the daytime temps you might be able to tolerate during the day. If you add drinking to the scenario, you won't be able to properly gauge the temperature outside, so bundle up as much as you can. I know, what about being cute and where will you take off your sweater when you are ready to party? The next tip has you covered.
---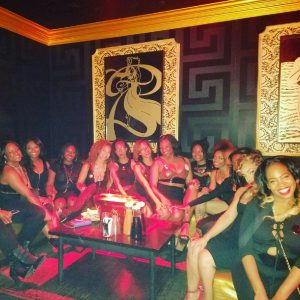 Book a VIP section if you plan to party at a club. In this way, you are in charge of pouring your drinks and monitoring who has access to them, you get to sit down and rest those sexy feet and you have a designated spot to store your jacket or sweater that you needed outside. Skipping the line is also a general perk with a VIP bottle service, or on a busy night like NYE in Atlanta, you will be in the VIP line which will move much more quickly (depending on the time you arrive).
---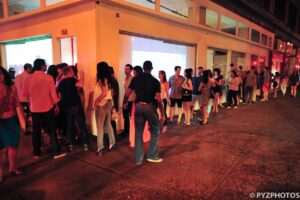 Arrive early – seriously. Midnight is coming with or without you so there is no "fashionably late" to the party on this New Year's Eve. Traffic, police activity, drunk people in the streets and various other obstacles await the adventurous who dare traverse the New Year's Eve streets especially the closer you are to the peach dropping. After the peach drops, activity will increase like the surge on an uber on, well,  New Year's Eve!
---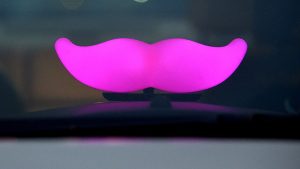 Lyft will be uber expensive in Atlanta on NYE so prearrange all of your rides. Better yet rent a limo or travel with a group who has transportation (book early of course – New Year's Eve is the most popular night for renting a luxury ride). It will probably be cold no matter how much you have had to drink – and don't let that buzz fool you, which leads us to the next tip.